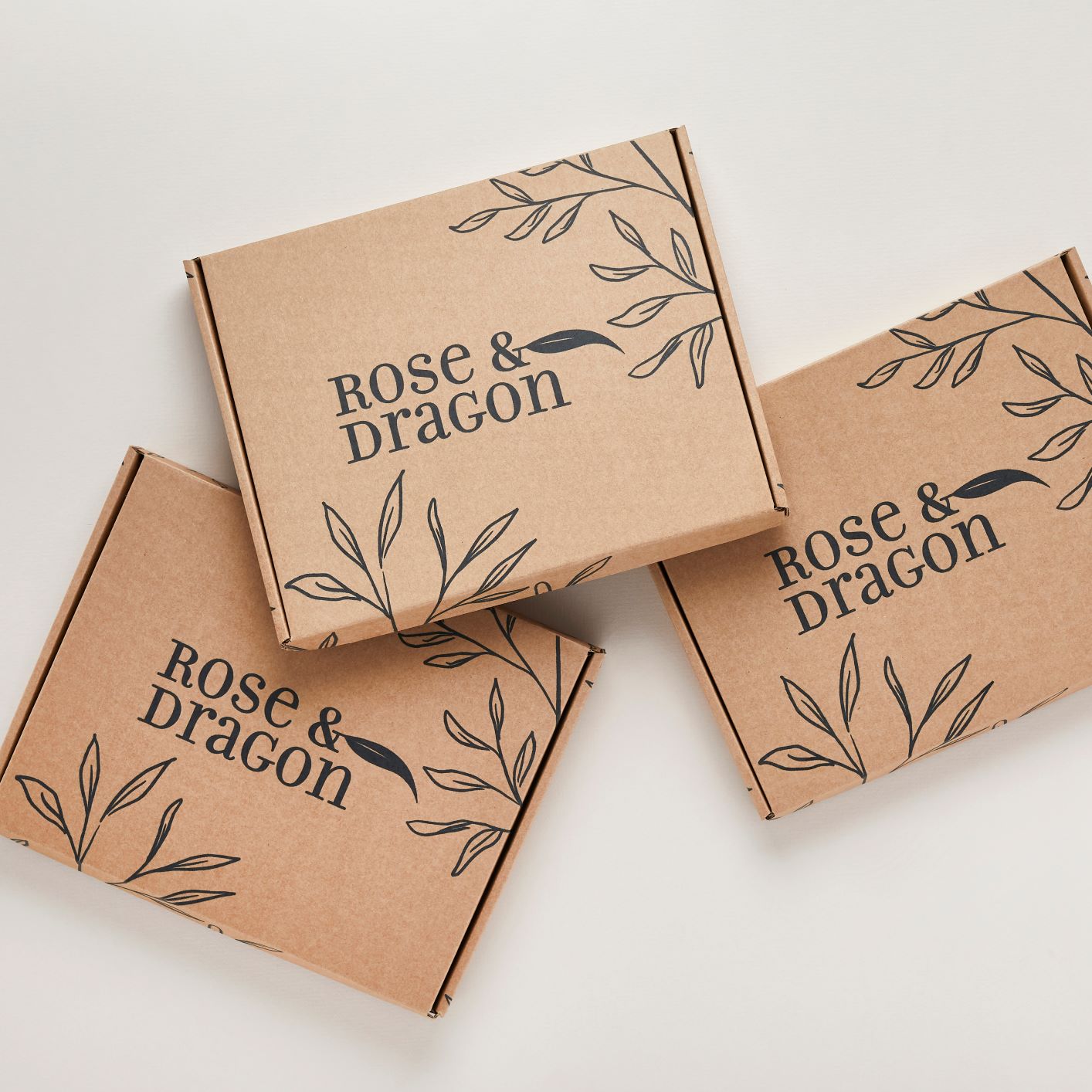 How does it work?
Rose & Dragon ships your tea subscription on a monthly basis, shipping around the 8th of every month. 
Every month you'll get three delicious flavours of tea that look, smell and taste amazing, creating a full sensory experience so that you can fully immerse yourself in a mindful moment of calm. 
You'll get three exclusive flavours a month, delivered directly to your door without having to keep re-ordering. 
Each box will contain 3 x 20g of tea every month, enough for up to 30 cups of delicious, high quality tea every month. 
When will I get my subscription?
We ship every month's subscription on the 8th of every month. Please allow 3 – 7 working days for delivery due to delays currently experienced by Royal Mail.
Do I have to order every month?
No, the subscription will automatically renew unless you choose to pause or cancel. You must cancel by the 1st of every month if you choose not wish to receive any future boxes.
When will I be charged?
Your card will be automatically charged for that month's subscription on the 1st of that month.
Can I choose the tea that comes in my subscription?
No, the teas are designed to be an exploration of new flavours, so you cannot choose your own flavours. However, we are working on a caffeine free box for people with sensitivities to caffeine which will be available in the future. 
Sign up to the email list to be the first to hear when we launch the caffeine-free box. 
Do I have to pay for shipping?
Postage and packaging is £1.99 for U.K addresses. 
Do I need to be in to receive my tea?
No, our packaging is designed to fit through your letterbox ensuring that you don't need to be in the house for it to be delivered, ensuring no extra trips to the post office.
Do you ship internationally?
At the moment we are only shipping to U.K. based addresses but international shipping is something we might consider for the future. 
How can I contact you?
Feel free to contact us at support@roseanddragon.com or on Facebook. We will endeavour to reply to enquiries as soon as possible during normal office hours.
How can I pause or cancel my subscription?
To pause or cancel you can login to your online account and click 'pause subscription' or 'cancel'.
We are sorry to hear you want to leave if there's anything we can do to make your experience better, please get in touch with us at support@roseanddragon.com
PLEASE NOTE: If you are cancelling after the 1st, you will still receive this month's edition as your box has already been allocated. Your cancellation will be effective from the following month.
support@roseanddragon.com
Or leave a message on the contact page